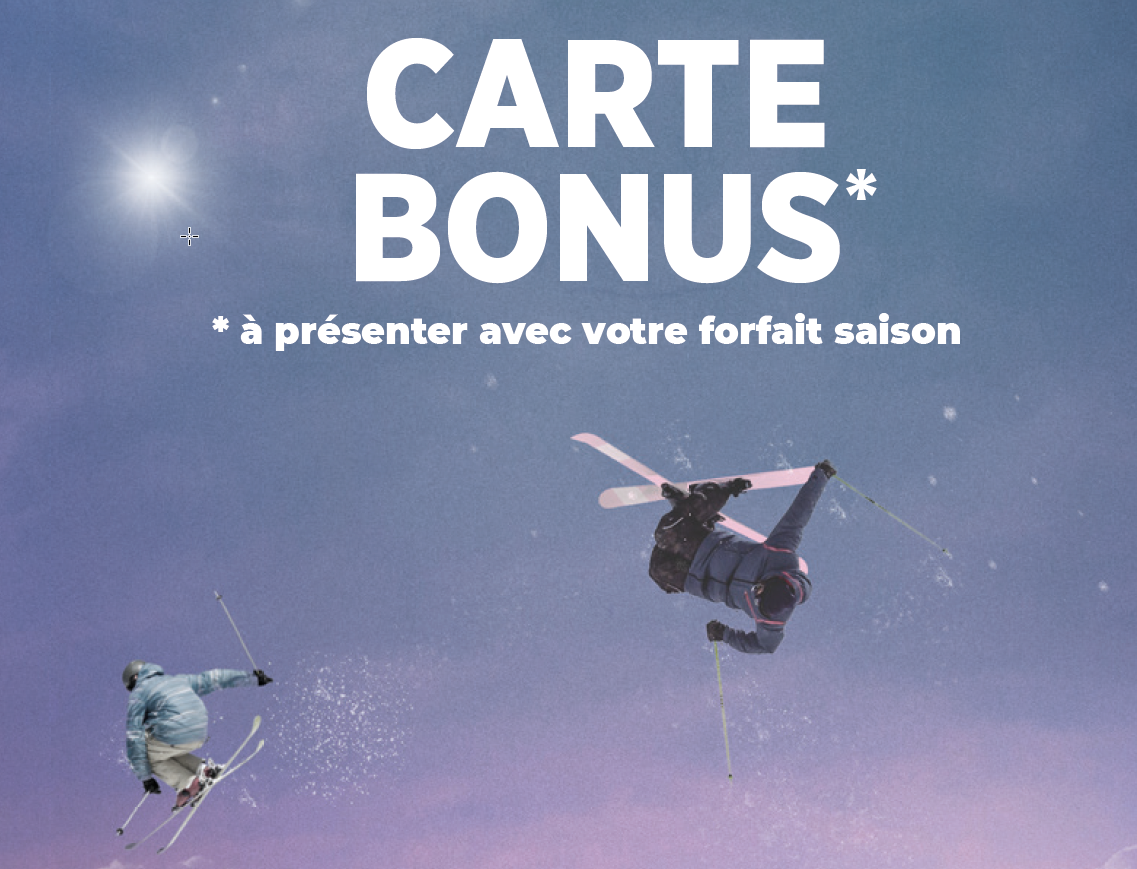 How does it work?
When you buy a season pass, we give you a bonus card. It will be given to you directly with your season pass or if you have opted for the top-up, all you have to do is collect it from the resort reception and enjoy your new advantages!  
In WINTER: 1 day of skiing offered in the following resorts:
        Font-Romeu Pyrénées 2000
        Cambre d'Aze 
        Masella
        Alto Campo
        Vallnord
        Gavarnie Gedre
        Hautacam
 + 1 day in the resort of Saint-Lary to offer to the person of your choice
                                                                                                                                                 
In SUMMER: Enjoy the activities offered: 
1 return trip to the chairlift for a walk in Font-Romeu Pyrénées 2000
1 entry to the Saint-Lary Bikepark
1 entry to the Bikepark in Pal Arinsal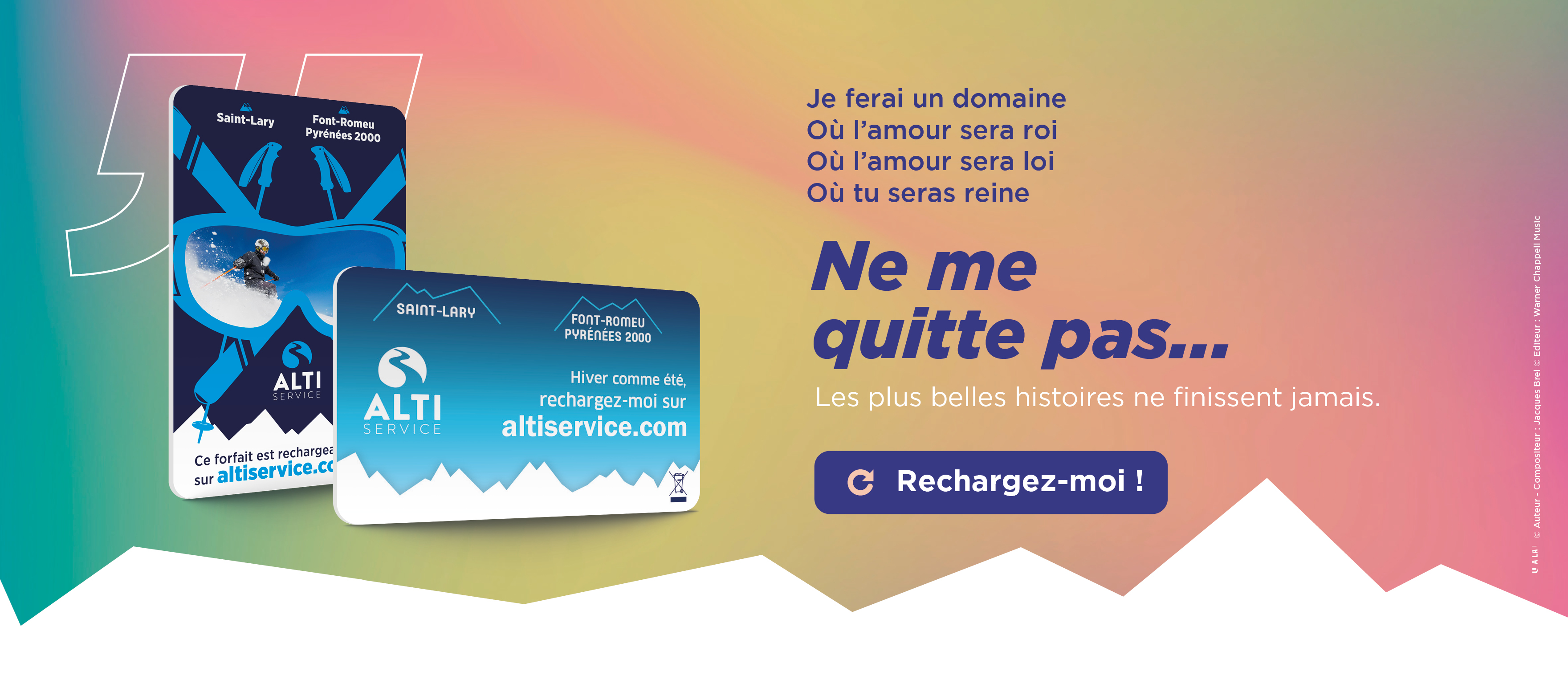 Remember to top up your pass for next season
At the end of the season, remember to keep your pass for the next season. When winter comes, top it up online and set off to conquer the slopes without delay. 
A small and clever gesture for you and a big step for our beautiful planet! 
If you prefer to buy directly in the resort, here is the list of available points of sale (ticket offices, vending machines, reseller partners).