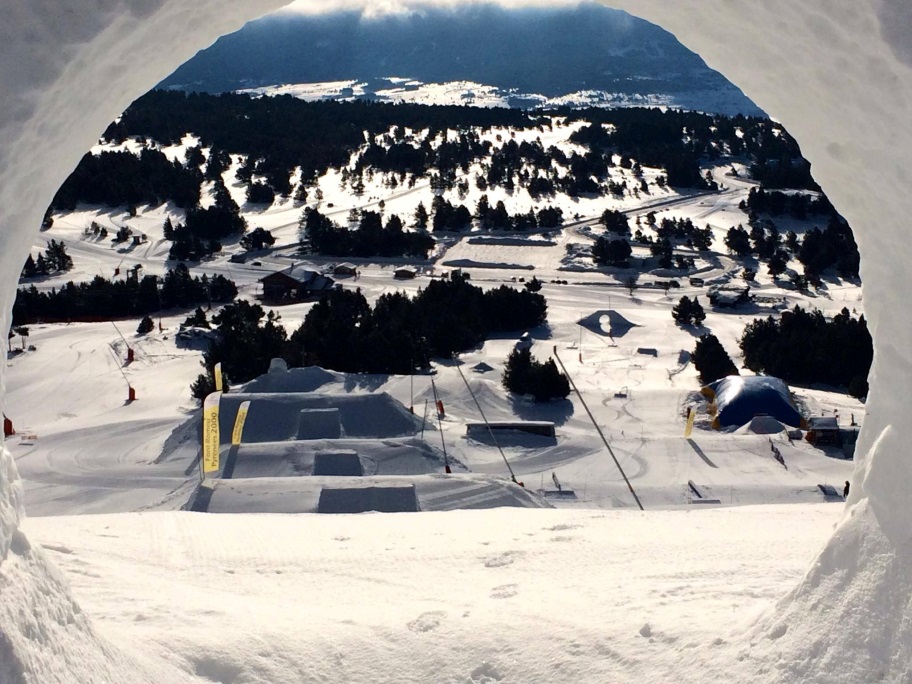 Snow me what you got!
The Font-Romeu Pyrénées 2000 snowpark is located in the La Calme sector, at an altitude of over 2000 m, with a difference in altitude of 170 m. With more than 15 snow cannons that allow you to snow 100% of the snowpark, enjoy sessions that are always at their best!
And with us, whatever your level or your desires, to each his own riding area:
Beginner Zone
Easy to access modules, even for children, for a gentle introduction to freestyle.
Boarder-Cross (x2)
Two boarder-cross courses laid out with a cross-over near the finish. A must try!
Jibbing Zone
Our jibs are often redesigned and take you through several levels of difficulty (from green to black as for the slopes).
360° security
To ensure your best backside, the snowpark area has specific slopes equipped with compliant modules and supervised by a professional staff at your disposal. The use of these areas is entirely dedicated to experienced riders and is done under your full responsibility.
So strap on your helmets, put on your protective gear and come and reveal your best jumps!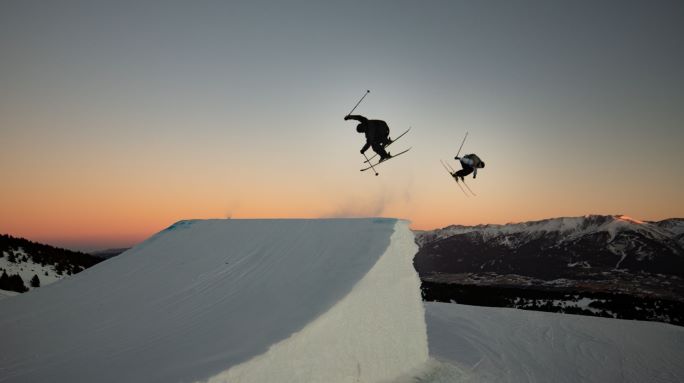 Our advice:
Warm up and stretch before the first jump.
Use the modules according to your technical level and their difficulty indicated by the colour code.
You must look over each module and/or course before using it.
Check that the landing area is clear before jumping.
Respect the starting order of the riders by priority of arrival.
Adapt your speed to each module and don't try any reckless tricks.
Do not park in the reception area or along the course.
If you fall, clear the area quickly.
In the event of an accident, block the module or the course and notify the rescue service.
When taking photographs, stand back and be alert.
The snowpark as if you were already there
Discover the freestyle experience at Font-Romeu Pyrénées 2000 in pictures.